We head down to find out what changes are in store for our local aftermarket sector following the announcement of the newly formed Toyotsu Binter.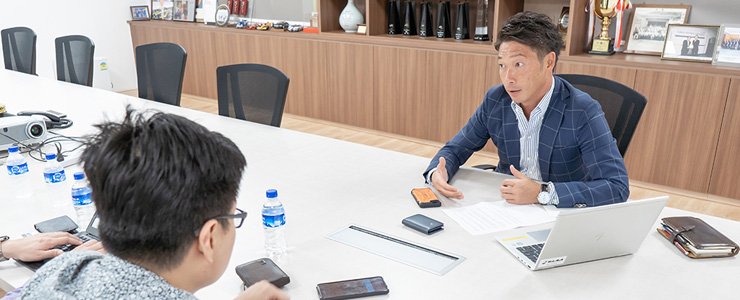 Toyota Tsusho Asia Pacific (TTAP) – sole trading company of the Toyota Motors Group involved in business development across various industries including the automotive sector – and Binter and Co have recently announced a new joint venture, potentially bringing in a new and sizable player into the local aftermarket sector.
Of course, we were curious as to why the firms have embarked on this project as well as what this could mean for us motoring enthusiasts, and thus headed down for an interview with Mr. Takahiro Arai (TA), Deputy Managing Director and Director of the newly formed Toyotsu Binter Automotive Parts Pte Ltd (TBAP) to get a better idea of what lies in store from the new firm.
SGCM: We notice that both of the companies have been around for a long time, why establish the joint venture now?
TA: Although TTAP has a long presence in the region, its history in the aftermarket sector is not that old, in fact it can better be described as a newcomer in the sector. Moreover, a trend that TTAP observes for the South East Asian region is the movement of 'end users' for automotive parts gradually shifting from being car owners such as you and me, to firms such as leasing companies and mobility providers such as Grab.
As such, we have come to the realisation that a new model for reaching out to potential clients, beyond simply utilising car parts dealers, is necessary to better cater to these new corporate customers.
The joint venture is thus born out of the realisation that traditional growth through distribution partners alone would be limited given the rising need for corporate suppliers. TBAP would be better equipped to supply this growth of corporate entities, as well as to fully capitalise on the growing age of automobiles in the region.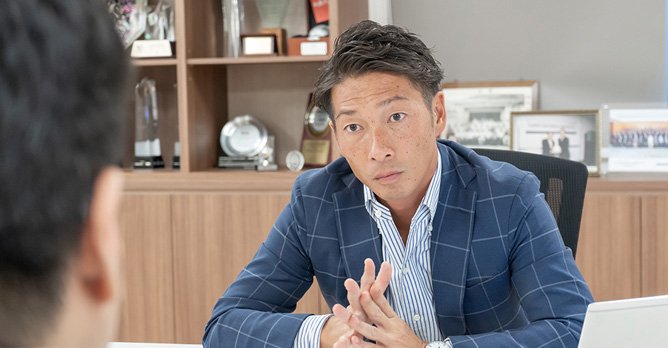 Mr. Takahiro Arai (above) sees an increasing market for automotive parts from leasing companies and mobility providers in South East Asia
This joint venture was born as TTAP identified Binter and Co as one firm that has a good working relationship with many prominent product suppliers and its value chain partners – a trait that would gel well with TTAP's core philosophy and vision.
SGCM: One firm distributes tyres while the other does automotive parts. Would you care to explain what are the expected synergies from the joint venture that we can come to expect?
TA: It is true that both firms work with different components that go on your car. Binter and Co deals with tyres, while TTAP works with automotive lubricants, batteries, suspension components, and so on. But that does not equate to a lack of opportunities that both parties can benefit from.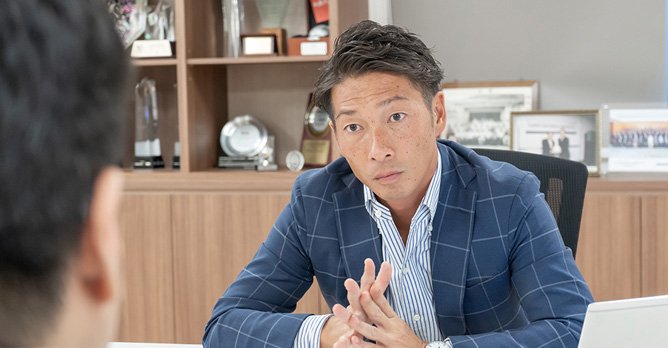 The new joint venture will be able to supply its value chain partners with a whole suite of different parts when customers get their cars serviced
We see the synergy between both firms materialising at the point where customers bring their car into the workshop. For example, whenever a customer has to get a car's tyres changed, the mechanic will also look into the health of the car's suspension components, as well as the quality of the car's fluids and so on. The new joint venture will thus be able to provide that same customer with a whole suite of automotive components, ranging from fluids to brake pads, wipers and so on.
SGCM: What impact do you think the new joint venture will bring to the local aftermarket sector?
TA: Locally, Singapore is a matured market with a long history. Where TBAP sees an opportunity to make a difference is by offering customers here a good quality product at a reasonable price.
Take for example, our automotive parts brand, CWORKS. CWORKS' products were developed to comply with Toyota's older standards, so customers looking for components for older car models can be assured that they are still receiving a quality product.
TBAP will also work with the manufacturers of these components to bring these products here at an affordable price, providing local customers with a more affordable option beyond the Original Equipment Manufacturers, or otherwise shopping from unknown brands.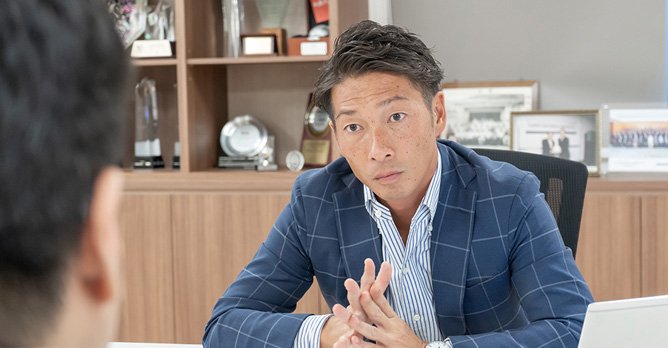 TBAP will provide local shoppers with a new, more affordable option beyond the Original Equipment Manufacturers
As a matter of fact, many of Binter and Co's distributor partners have already expressed their interest in the line of products offered by CWORKS and we will be looking into exactly which products are best suited for the Singaporean market before we import them here.
SGCM: Consumers here have come to associate Toyota with the ultimate in quality assurance. Does the joint venture deliver the same not just for its parts, but for its tyre sales as well? Would it be possible to provide us with an example of the quality assurance in place at the new joint venture?
TA: While we do not seek to compete with Toyota Genuine Parts and are instead offering a product that seeks to meet the needs of older vehicle owners, quality assurance is still key for TBAP.
One of the methods which we use to ensure that our customers still get a product that will serve them well and operate safely in the vehicle is to ensure that most our suppliers have prior experience in manufacturing for the original manufacturers.
This ensures that our customers will still get a product of reasonable quality that will keep their cars in good operating condition without having to resort to unknown manufacturers. Having said that, TTAP actively works with the component manufacturers so as to ensure that we get the product at the exact quality levels that we seek, rather than simply rebranding components built to other specifications. Rest assured that the new TBAP will likewise strictly adhere to this practice to ensure that all our suppliers continue to produce a product that will meet our customer's expectations.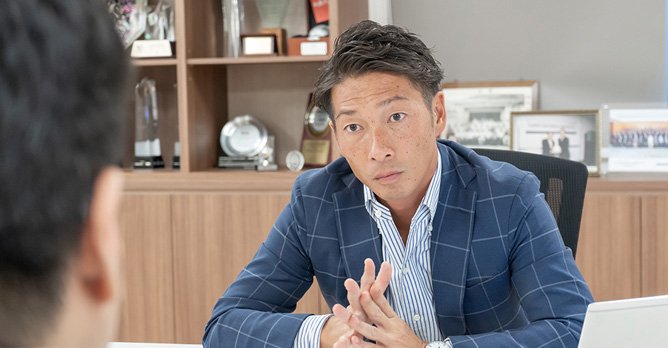 Working closely with its suppliers from the development stage will ensure that TBAP gets its products at the exact quality required
SGCM: E-commerce is also another rapidly growing trend for the whole of South East Asia. Are there any initiatives from TBAP that will allow it to capitalise on this movement?
TA: Yes! In fact, we have already established Tyrepac, an online tyre portal site, here in Singapore as well as in Thailand, Indonesia and Hong Kong, with more countries still planned for the future.
However, one of the challenges for E-commerce, particularly when it comes to automotive parts in this region, is the fact that very few customers here are familiar with working on their own vehicles. Although TBAP already has a system in place to sell products through the internet (such as Tyrepac) we feel that the sale of other automotive parts such as wipers and batteries through an online portal will be better suited for another time.
But rest assured that we will continue to look out for new developments in the region – as TTAP actively does – in order to strike when the time is right.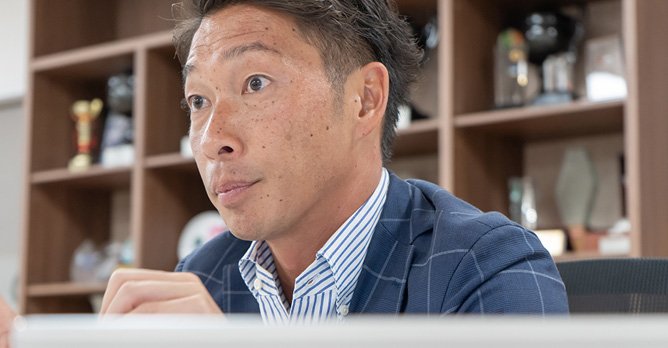 The venture has already established Tyrepac, an online tyre portal site, here in Singapore
SGCM: What can our readers look forward to in the future from Toyotsu Binter? And would there be anything else you would like to share with our readers?
TA: When I look at the market in South East Asia, one of the opportunities I see stems the fact that there is no business that has gone global or even regional when it comes to the aftermarket parts sector.
TBAP seeks to eventually become the first and a uniquely global player in the region, allowing us to bundle the demand from each country and thus shop from our suppliers with a greater bargaining power.
This will allow us to provide a better and more affordable product lineup that will aid in a more enjoyable car ownership experience as well as to improve the safety of the cars in the entire region. We think this could be an invaluable contribution to the quality of life for your readers!
Learn more about Toyotsu Binter Automotive Parts and the wide variety of brands and products they distribute throughout the region here.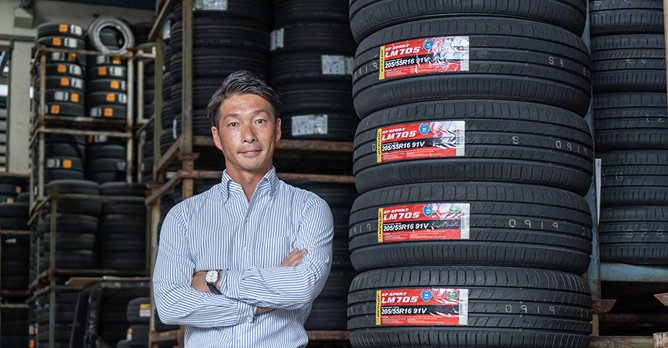 TBAP will utilise its greater bargaining power to bring down its product costs from its suppliers even further, so we can expect cheaper components